影片名称 :
摇滚名人堂
The Rock & Roll Hall Of Fame – The 25th Anniversary Concerts (2018)
文件体积 : 2BD 75.3G
封装格式 : 蓝光原盘 BDMV
音轨规格 : 英语 DTS-HDMA 5.1 英语 LPCM 2.0
摇滚音乐史上最具传奇色彩的现场表演!
每年,摇滚名人堂都会在一个著名的黑色领带仪式上表彰摇滚乐的伟大人物。这些以 60 年代、70 年代和 80 年代经典摇滚巨星为主角的就职典礼几乎和他们所庆祝的艺术家们一样成为史诗。
超过 150 场演出!将近 30 小时的节目!包括来自布鲁斯·斯普林斯汀、大卫·莱特曼、戴夫·格罗尔、格伦·弗莱、米莉·赛勒斯、约翰·迈耶、保罗·麦卡特尼、埃尔顿·约翰、约翰·梅伦坎普等的具有历史意义的、玩世不恭的、感性的演讲!
Front row seats to legendary live performances featuring the biggest names in Rock Music history !
Each year, the Rock & Roll Hall of Fame honors rock music s greats during a prestigious black-tie ceremony. These induction ceremonies—featuring the biggest names in classic rock from the 60s, 70s and 80s—have become nearly as epic as the artists they celebrate.
Over 150 performances ! Nearly 30 hours of entertainment ! Historic, irreverent, emotional induction speeches from
Bruce Springsteen
, David Letterman, Dave Grohl, Glenn Fry,
Miley Cyrus
,
John Mayer
,
Paul McCartney
,
Elton John
, John Mellencamp and more!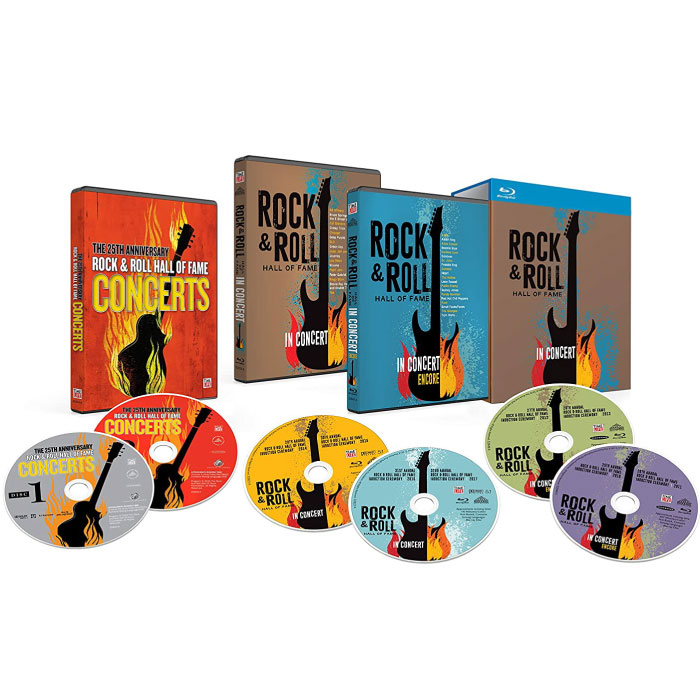 DISC 1 Tracklist :
JERRY LEE LEWIS
Great Balls of Fire
STEVIE WONDER
For Once in My Life
The Tracks of My Tears with Smokey Robinson
The Way You Make Me Feel with
John Legend
The Thrill Is Gone with BB King
Higher Ground / Roxanne with
Sting
Superstition with
Jeff Beck
PAUL SIMON
Me and Julio Down by the Schoolyard
You Can Call Me Al
Here Comes the Sun with David Crosby and Graham Nash
The Wanderer with Dion DiMucci
Little Anthony and the Imperials
Two People in the World
SIMON & GARFUNKEL
The Sounds of Silence
The Boxer
Bridge over Troubled Water
ARETHA FRANKLIN
Baby I Love You
Don't Play That Song
Chain of Fools with
Annie Lennox
DISC 2 Tracklist :
METALLICA
For Whom the Bell Tolls
Sweet Jane with
Lou Reed
Iron Man / Paranoid with
Ozzy Osbourne
All Day and All of the Night with Ray Davies
Enter Sandman
U2
Vertigo
Magnificent
Because the Night with Bruce Springsteen,
Patti Smith
and Roy Bittan
I Still Haven't Found What I'm Looking For with Bruce Springsteen
Gimme Shelter with Mick Jagger and Fergie
Stuck in a Moment You Can't Get Out Of with Mick Jagger
Beautiful Day
JEFF BECK
People Get Ready with Sting
Let Me Love You Baby with
Buddy Guy
Foxy Lady with Billy Gibbons
A Day in the Life
BRUCE SPRINGSTEEN & THE E STREET BAND
Hold On I'm Comin 'with Sam Moore
Soul Man with Sam Moore
The Ghost of Tom Joad with
Tom Morello
Fortunate Son with John Fogerty
Pretty Woman with John Fogerty
Jungleland
A Fine Fine Boy with Darlene Love
New York State of Mind with
Billy Joel
Born to Run with
Billy Joe
l
Your Love Keeps Lifting Me Higher with Darlene Love, John Fogerty, Sam Moore, Billy Joel and Tom Morello
Bonus Content :
CROSBY, STILLS & NASH
Mexico with James Taylor
Teach Your Children with Bonnie Raitt, Jackson Browne and James Taylor
STEVIE WONDER
Uptight
I Was Made to Love Her
Signed, Sealed, Delivered I'm Yours
Mercy Mercy Me with John Legend
SIMON & GARFUNKEL
Mrs. Robinson / Not Fade Away
METALLICA
Turn the Page
Iron Man / Paranoid with Ozzy Osbourne
JEFF BECK
Freeway Jam
Big Block
BRUCE SPRINGSTEEN & THE E STREET BAND
London Calling with Tom Morello
Your Love Keeps Lifting Me Higher with Darlene Love, John Fogerty, Sam Moore, Billy Joel and Tom Morello
视频截图 :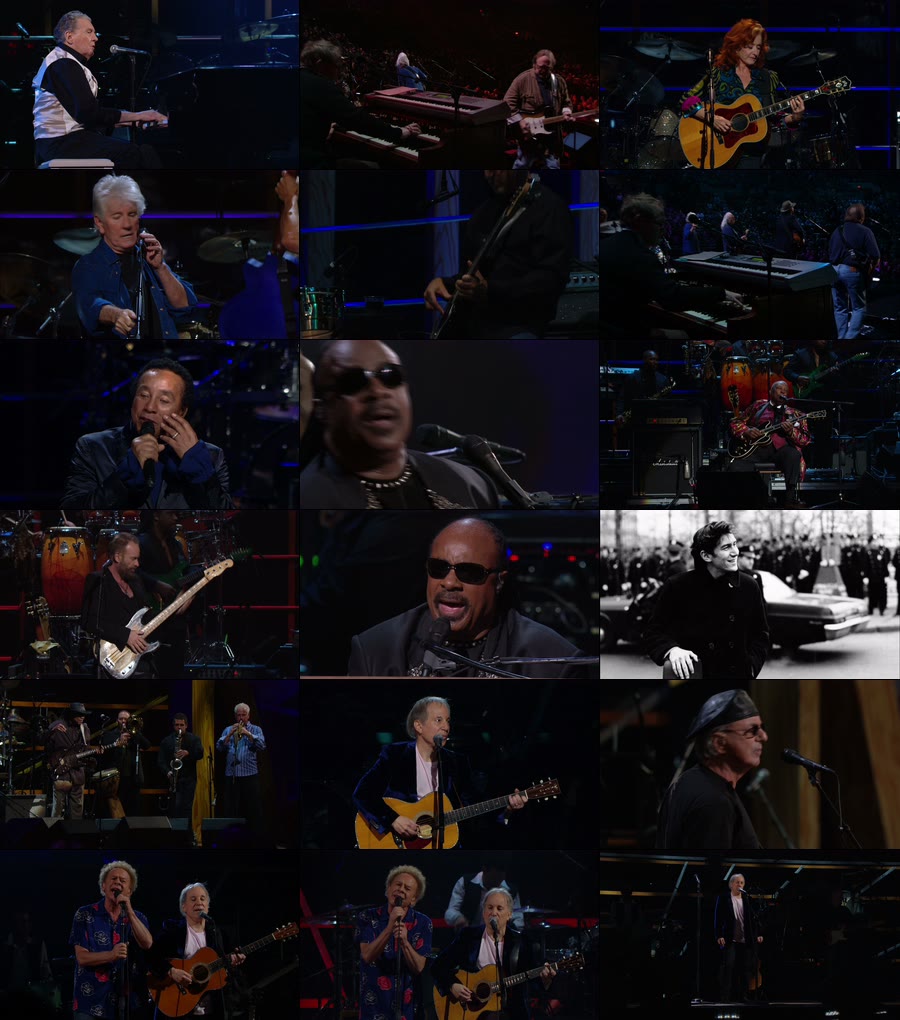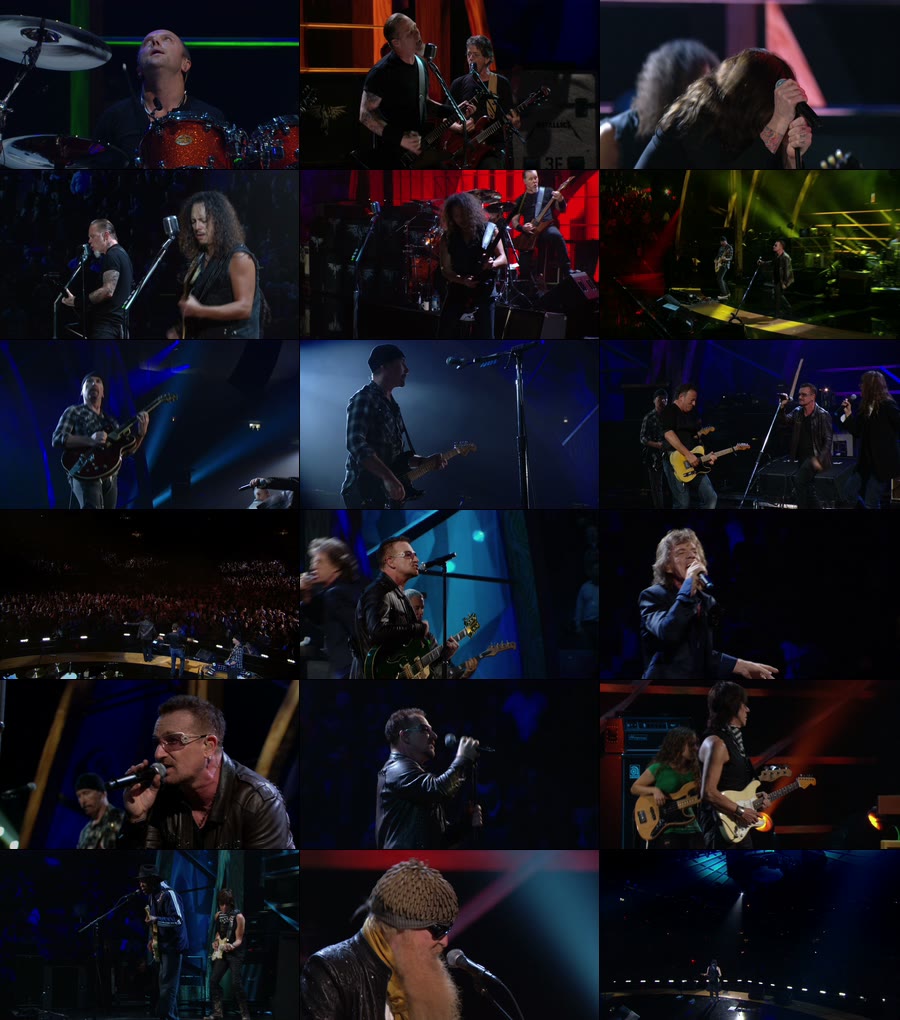 免责声明 : 1. 本站仅为用户之间信息交流之媒介,所有资源均来源于网络或用户投稿,本站服务器不储存任何音视频文件,所有作品包含图片的版权均归原作者所有。 2. 用户于站内发生的购买、充值、VIP会员升级等行为,属于对站点的赞助,用于网站的运营维护等事宜,本站并不依靠以上行为获取利润。 3. 站内下载链接仅供个人学习交流使用,请于下载后24小时内自觉删除。若用户非法收藏、传播或将资源用于其他商业用途,均与本站无关,所产生的一切后果由使用者自行承担。 4. 如本站点所发布内容侵犯了您的权益,请第一时间联系管理员,我们将及时予以删除。管理员邮箱 : customer@do-mi.cc